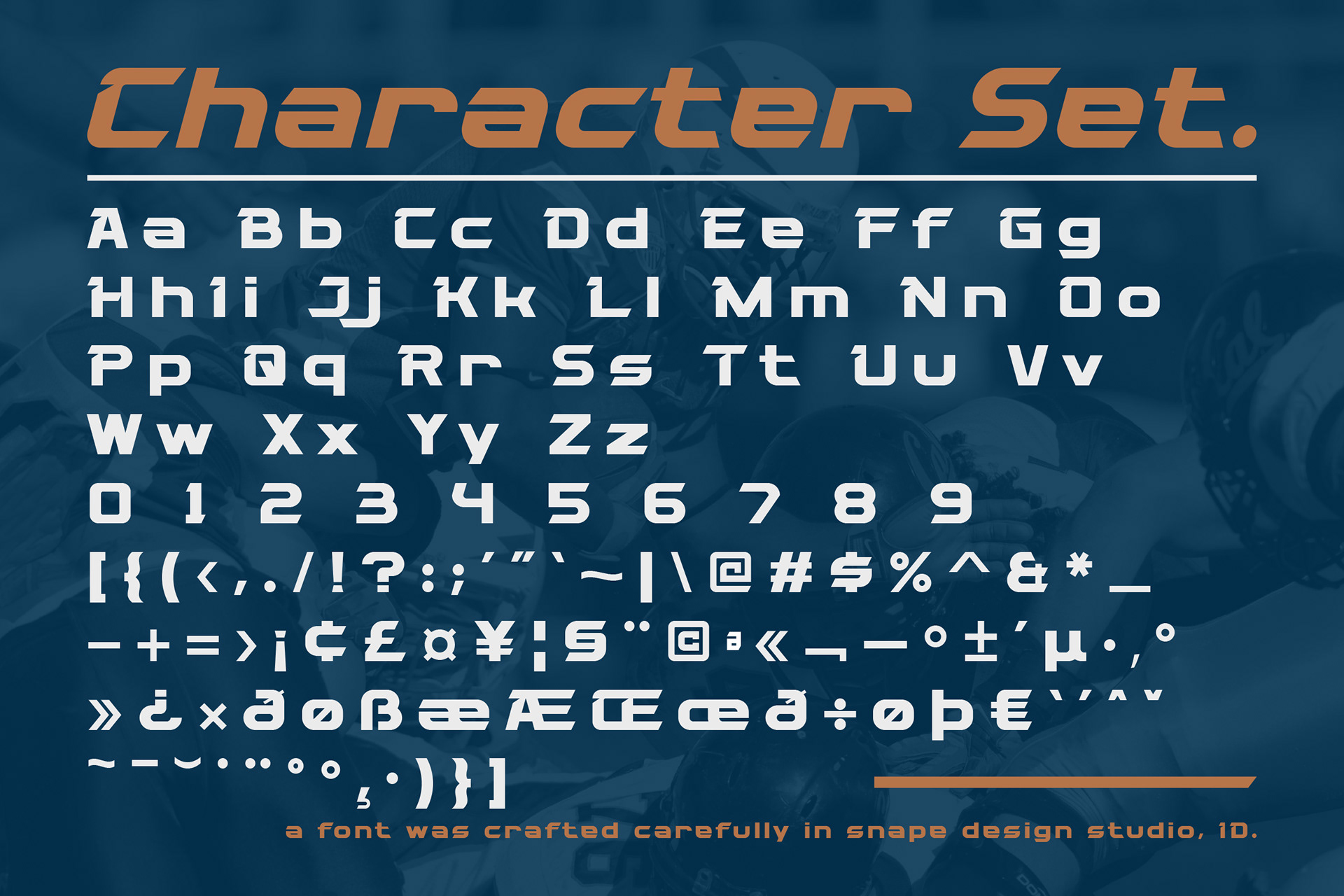 Enforce is strong font was designed to draw attention and highlight any project that requires a bold feel, look powerful, created to add a vibrant touch to your sport-inspired designs. Suitable for sport design, team, jersey, league, movie, documenter, film, logo, poster, game, book cover, headlines, title and many more projects. Add this font to your creative ideas and notice how it will make them stand out!
You can download the font on link below.​​​​​​​
​​​​​​​
© 2022 by Snape Design Studio. All rights reserved.