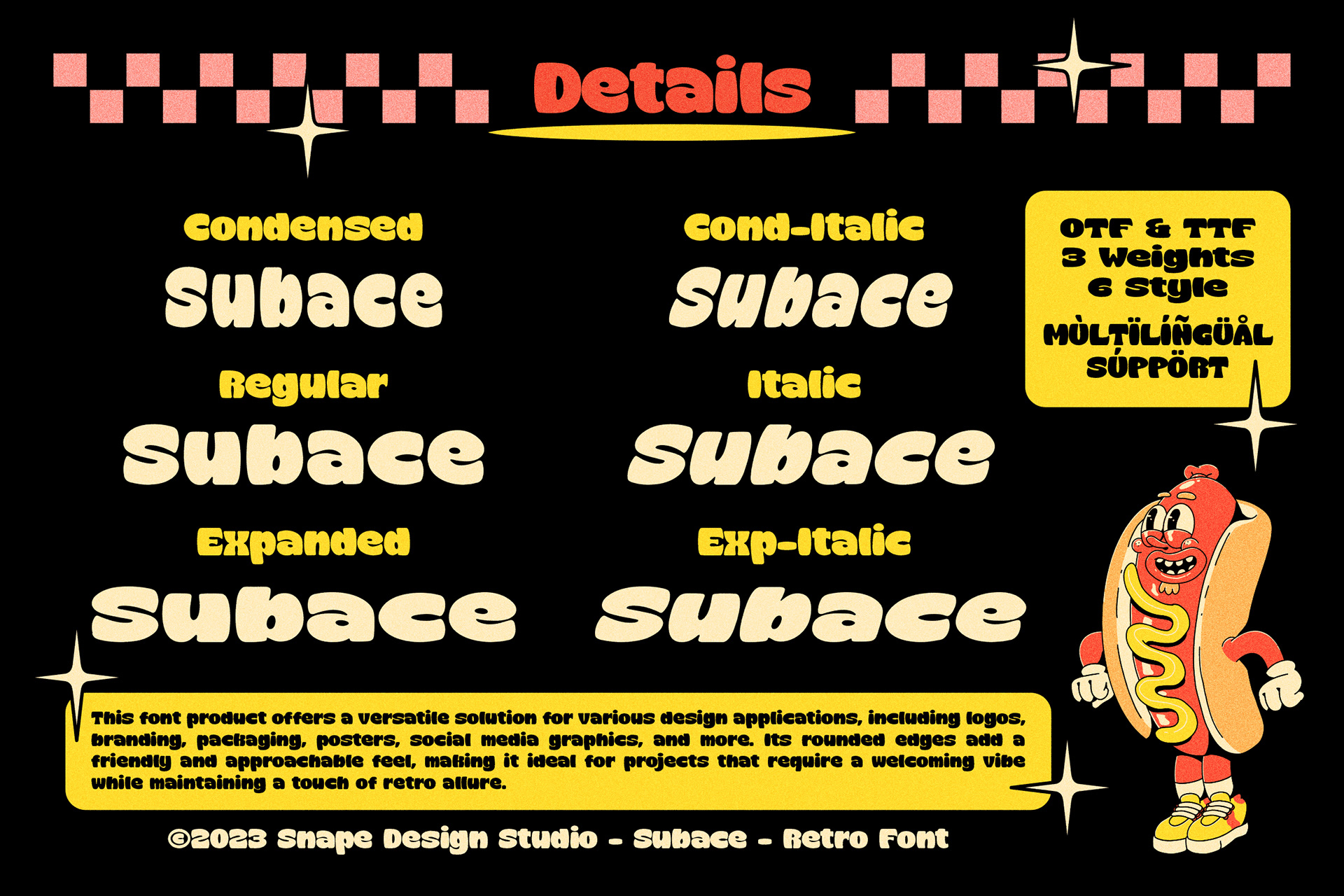 NomNom Club is a personal project created by Febryan Satria form GRVS Studio
in collaboration with font designer Ario Sabrang from Snape Design Studio.
Retro characters are c

reated

by Febryan Satria. Made in a funny style, with a Retro style, and movements that describe how these foods move if they are alive hahaha.
Introducing "Subace" our Retro Rounded Font, a timeless typeface that seamlessly blends vintage charm with modern design aesthetics. This carefully crafted font exudes a sense of nostalgia, reminiscent of the iconic typography styles from the mid-20th century. With its smooth curves, soft edges, and a touch of playful elegance, our Retro Rounded Font is the perfect choice for designers and creatives seeking to evoke a sense of classic sophistication in their projects.
You can download the font on link below.​​​​​​​
You can download the mascot asset on link below.​​​​​​​
© 2023 by Snape Design Studio. All rights reserved.